The Best Bridal Shapewear to Shop Right Now at Wholesale Price
It has been said that June is the start of wedding season. Hence, there are many bridal fairs and exhibit. The wedding dress is of outmost importance. However, many women fail to get the correct shapewear, therefore not maximizing the beauty of their dress.
Choosing the appropriate body shaper is equally important as getting he dress. Though the undergarment isn't visible to other people, you can refer to the shapewear as the structure of a building. The body shaper helps form the silhouette of your body and dress properly.
For you to get the most ideal shaper, you also have to identify which shaper is good for your dress. If you have several dresses that you would wear before, during and after you wedding, it`s best to get wholesale shapewear from Waistdear. Look no further and check these form-fitting shapewear for the bride-to-be!
For Strapless Wedding Gowns
Looking for the perfect shapewear for strapless dress can be utterly challenging, especiallly since they need to be able to hold your breasts up while shaping your body. This backless u plunge seamless has adjustable straps and a sexy silhouette to support not just a strapless dress but also those with low neckline.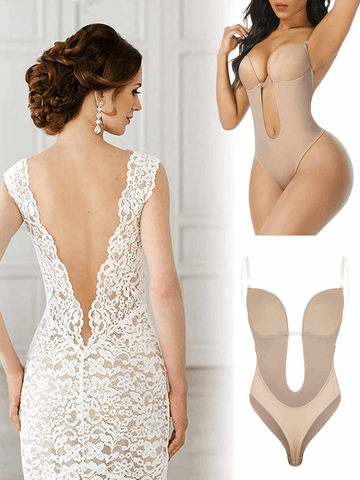 Wholesale Shapewear U-Plunge Seamless Bridal Bodysuit with Adjustable Straps
For Long Sleeved Wedding Dresses
Feel sexy even with a conservative long-sleeved dress by getting a lace shapewear that will enhance your bust size and cinch your waist. It's a pretty shapewear for a beautiful bride-to-be!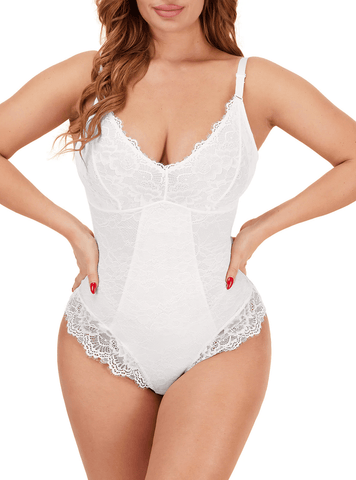 For Backless and Sheer Lace Dresses
Intricate wedding gowns with lace, sheer and a mix if different fabrics can be quite tricky to pull off. Thankfully, this seamless butt lifter features neutral or skin tones for a natural look, body fit fabric, and tummy control. It is your best friend in ensuring that you look the most beautiful even with the most challenging dress.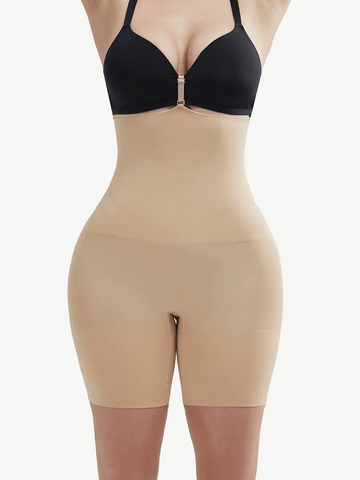 For Plunging Neckline Dresses
Have a spare shapewear with a plunge low-back shapewear that you can wear with your "going away" dress after the wedding celebration. It is the ideal shaper for party dresses and low-cut dresses because it can hold your upper body well due to its double-layer mesh for tummy control, and sexy design.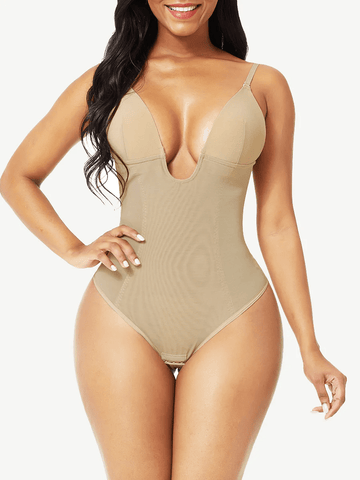 Wholesale Plunge Low-Back Thong Shapewear Bridal Bodysuit
For Plus-Size Dresses
It's time for plus-size women to let their curves shine at one of the most special moments in their lives. This crotchless tummy trimmer's main feature is its extra fabric for fouble compression to ensure that your waist cinched properly.
For Off-the-Shoulder Dresses
Waistdear is one of the best waist trainer manufacturers, which is why getting your wedding dress shaper from here will be a good choice for your finances and your special day. Take a look at this waist wrap that you can put on top of your regular shapewear, especially if you want to extra snatched look. It has a combination of high quality nylon, spandex, latex and polyester to give you the best body shaping garment.
With the tons of shapewear styles available online, it can be difficult to check which one is appropriate for you. To keep things simple, there three main factors you always have to keep in mind which are your body goals, wedding dress style, and body type.
These 3 points will help you get the most appropriate undergarment so that when you walk down the aisle, you know you're looking your absolute best in marrying the person you'll be with for a very long time.
Btw, here comes new styles for sports bottle if you need.