How to Get Rid of Belly Fat
Most women struggle with belly fat especially after giving birth. Getting a flat stomach is hard and women often feel pressured to have a flat tummy, no thanks to the media that often portrays toned abs as a sign of beauty. One thing that can help to get rid of the belly fat is a waist trainer.  Of course, this method is temporary but it is absolutely ok to get a bit of help on certain areas on our bodies especially when it comes to special occasions. 
How Does A Waist Trainer Work?
A waist trainer looks like a cross between a corset and a workout belt or band. This unique waist-slimming garment is worn around the torso and sits below the bust. Also known as a waist cincher, it can be fastened in front using zippers, velcro, or hook and eye closures. Some waist trainers are designed to look like a vest with shoulder straps to offer additional support and coverage. Waist trainers are often made from latex or neoprene material. They can be worn during exercise to complement your workout. While it does not remove the fat on your belly, a waist trainer can help to smooth out the belly while you work towards your fitness goal. This shaping garment can temporarily shave a few inches off your stomach and waist. 
The Best Waist Trainer That Will Get Rid Of Belly Fat
The market is full of great waist trainers that can help to smooth our any lumps and bumps. If you are looking for tummy control shapewear to trim your tummy and shape your waist, read on to shop for fully bodysuits, shaping shorts and waist trainers from Waistdear.com, one of the leading shapewear and waist trainer vendors who specializes in a range of affordable and effective waist trainers that will help to slim the abdomen instantly. Keep scrolling to take your pick!
Tummy Control Shaping Waist Trainer
Say goodbye to your paunch with tummy control waist trainer that features a longer front to offer coverage of the abdominal flab while the shorter back ensures that it is not pressing on the hips. This custom logo waist trainer has an hourglass design to fit the body curve and shapes the waist as well as supporting the bust. It has three rows of hook and eye closures for easy adjustment. The eleven steel bones offer strong support to the body posture, effective shaping and prevent rolling up.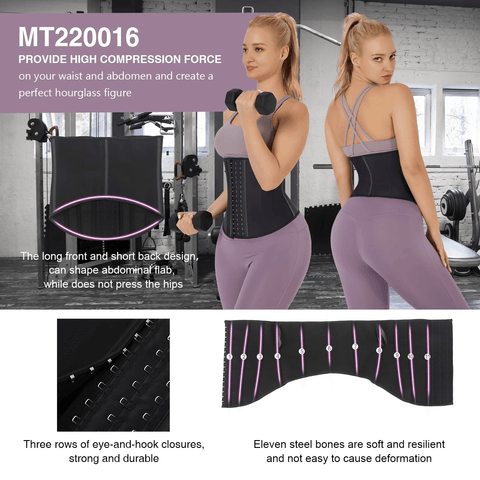 Wholesale Rubber Waist Trainer Control Tummy Shape Waist
Tummy Wrap Compression Band 
This form-fitting compression belt is ideal for maximizing exercise and training. It features 3 segmented hook and loop fasteners for easy tightness adjustment. This wrap compression band has gone through 10,000 elasticity tests and is strong and durable. The three steel bones offer support to the waist and prevent bunching up.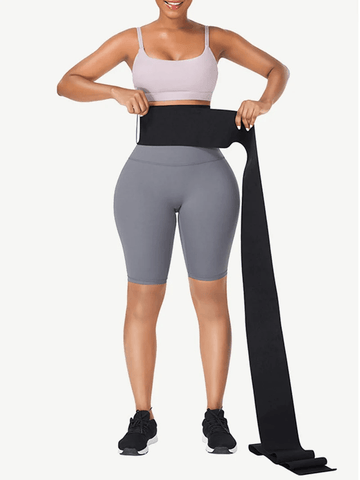 Wholesale Black Latex Tummy Wrap Compression Band Higher Power
Waist Trainer With Belt
Snatch your waist with this workout waist trainer that can be slipped on in seconds. You will instantly shrink your waist by a few inches while complementing your workout with increased thermal activity on your core. It features 3 rows of hooks and zipper to fit your body curve and the adjustable belt offers more enhance compression to the waist and tummy. It also has 6 steel bones to strengthen posture and prevent rolling or bunching. This waist trainer is built for all-day waist training and can be layered underneath your clothes. 
If you want to find out more, read up on the waist trainer benefits at waistdear.com if you are undecided whether or not to give waist training a try.