What Are the Changes to the Body After Wearing the Shapewear?
Are you curious as to what shapewear can do to your body? Body shapers have been around since ancient times. However, effects on the body may differ on how a woman uses it, for how long, and what kind of shaper she`s wearing.
There are different kinds it`s fair to say that each one has strong points you can surely take advantage of by using the best affordable shapewear. In general, here are some of the changes you can expect to happen with your body after wearing a body shaper:
Weight Loss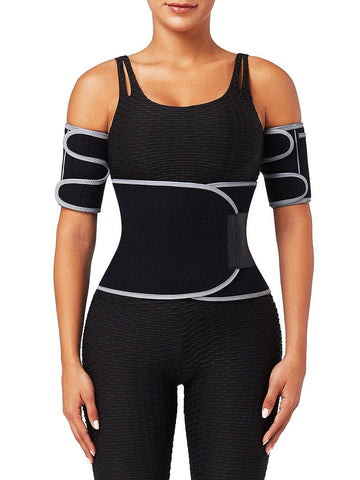 Wearing shapewear continuously will result in weight loss, decreased waist size, and an over-all fit body. That`s not to say that you only have to wear shapewear to lose weight. Many factors contribute to weight loss, such as your diet, sleeping habits, and lifestyle. However, wearing shapewear can tremendously help you to lose water weight if you use it appropriately.
Your Body Will Feel Tight All-Over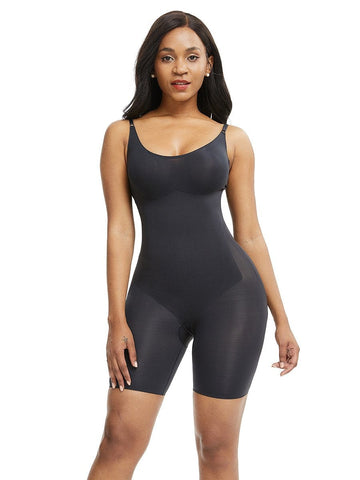 If you`re wearing shapewear daily, then you might notice that your skin and body feel tight. It`s because it`s becoming more used to being cinched and formed.
Instantly Slims Down
One of the most awesome part of wearing shapewear is that you can immediately see favorable results. It`s the main reason why body shapers have become popular.
You can expect to feel and look lighter and sexier by wearing the appropriate shapewear.
You`ll Have Less Back Pain
Shapewear tends to have steel bones that tighten and cinch the body for that curvy look. In addition, the materials of the shapewear encourage your body to stand upright and correct slight hunchback.
Of course, shapewear won`t magically make your back upright, but it will help lessen any backpain. In addition, specialized shapewear is recommended by doctors for any severe back concerns so make sure to visit your doctor for that!
Get an Hourglass Shape
 We know that an hourglass shape is what a lot of women want to achieve. Thankfully, it`s easier for your body to have this beautiful shape with the help of a body shaper.
You May Feel Tingling Sensation or Numbness if The Shapewear is Too Tight
One of the many downsides of wearing shapewear is that you may feel a tingling sensation or numbness in some of your body parts. The good news? It`s avoidable if you wear the correct size of shapewear!
We know a lot of women who tried getting shapewear in the hopes of looking "thinner." However, This isn't the case. Shapewear too small for your body will only make visible fats worst by tightening your fats and skin, causing fat rolls to increase.
At the same time, you may be unable to breathe, walk, and sit properly, causing you to feel some numbness. Hence, it`s crucial to wear proper shapewear for your body.
It`s Possible to Have Skin Irritation with The Wrong Kind of Shapewear
One of the disadvantages of wearing shapewear from sketchy brands is that you`re unsure about the quality and materials. There aren`t many waist trainer manufacturers that are trustworthy. With Waistdear, you won`t have to worry about skin irritation and itchiness.
It would be highly annoying to wear shapewear that makes your skin crawl, especially when you can`t take it off immediately like a jacket! So choose wisely when it comes to the body shapers you`re buying.
Upright Form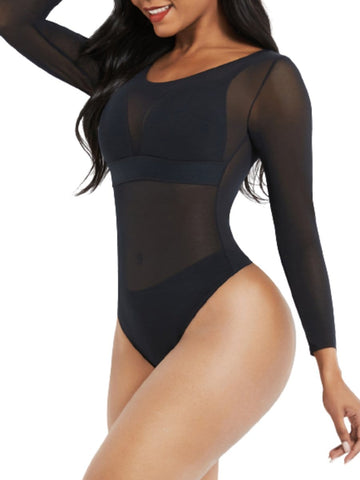 Not the type of person to mind your form? Having a good body will help you to look more confident in anything you wear.
Many women dress well but have such poor posture that it almost ruins the look and the vibe. Practice having an upright form by wearing the right body shaper. After wearing it, your body will almost always try to be upright because of how it`s being shaped for hours. Then, naturally, your body will be used to the statuesque form and become like it without you even trying so hard.
You`ll Feel Less Bloated
One of the most incredible things that you`ll feel after wearing shapewear is not feeling as bloated. Have you ever felt tired, worn, and bloated after taking off your work or casual clothes at the end of the day? There`s just something icky about that feeling because it`s as if you aren`t taking care of your body.
However, if you`re wearing shapewear throughout the day, you`ll feel less bloated. Do you know why? It`s because the shapewear compresses your body in a way that helps reduce water weight.
You`ll Feel Good, and Your Body Will Look Amazing
After working out or doing things around the house while wearing your shapewear, you`ll indeed feel good, and your body will thank you for your investment in body shapers.
Shapewear promotes excessive sweating by forming heat between your body and the fabric. And we all know that sweating, whether from exercise or from doing household chores, makes your body feel good because it experienced a good flex and release.
Like with any gym equipment or fitness items, it`s totally up to you what kind of changes your body will have. One of the best things about Waistdear is that we have all kinds of body shapers you can want.
We offer various waist cinchers and form-fitting shapewear that you can use while at home, working out, or when going outside. All you need to do is choose the most appropriate shapewear and use it properly so you will get the most out of every feature it has.