Modelers are pieces that have been around for a long time, right? They are no longer a simple piece to keep the body regular during physical training, but a piece that can be used in our daily lives, especially for festive moments.
And in today's article, we're going to talk about what kind of shaping clothes should I wear with a dress?
When getting dressed, especially with regard to dresses, one of the biggest concerns of us women is to disguise those obvious markings.
For this reason, it is important to know that there are some options to hide these signs. It's no use choosing a fantastic outfit if you don't feel comfortable, right?
In order not to end up with the expectation deposited in im visual and not to worry when buying different types of dresses, there are some infallible tips that will help you never to go through that frustrating and embarrassing moment again.
In addition to helping you with everyday problems when you get dressed.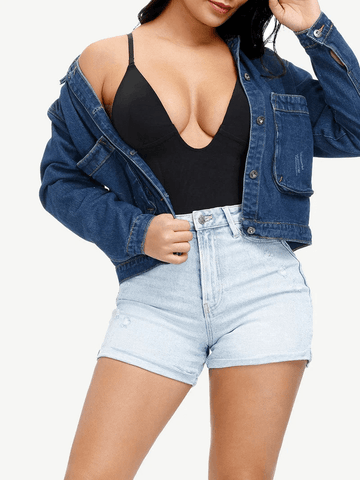 https://www.waistdear.com/products/plunge-low-back-thong-shapewear-bodysuit-compression
Models of low back shapewear bodysuit  are ideas for those who need to wear dresses with straps. If you want to hide that you are wearing a shapewear, this model is ideal, because in addition to having a neutral color, its cut will help you even more when choosing your ideal dress.
Not to mention that it has a strategic neckline that will go well with spaghetti strap dresses.
And its neutral color will not interfere with the final result of your look.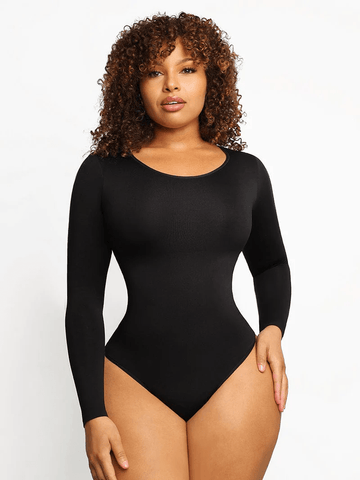 https://www.waistdear.com/products/wholesale-seamless-bodysuit-long-sleeve-slim-corset-shapewear-bodysuit
Now if you need a seamless bodysuit long sleeve
, this is the best option, especially when you need to wear a slightly tighter outfit and you don't feel sure if it will look good on your body.
This type of modeler has as main characteristic to make your body much more sculptural and also well modeled. Among its main features is a second skin that has a very light compression level. You can easily wear it alone or you can wear it under a garment. Its material is very comfortable and highly breathable, so it can be used easily throughout the day. Its elasticity allows for a flat abdomen and shaped arms.
It contours the curves, especially the buttocks, in addition to supporting the breasts. Closure made for greater ease when going to the bathroom.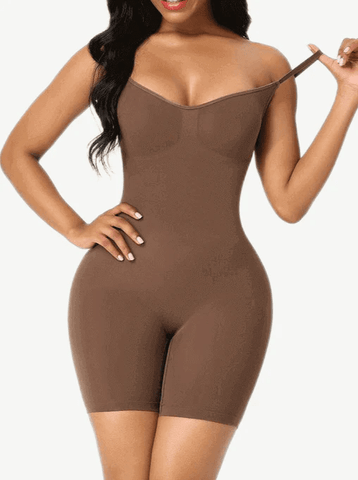 https://www.waistdear.com/products/seamless-plus-size-full-body-shaper-back-support
Without a doubt, no area worth highlighting on the body is the back. And when you decide to wear a dress that leaves your back exposed, you must have a shapewear that highlights this area and for that we have shapewear with a low back.
An example of this is wholesale shapewear,this type of piece offers extra fit, in addition to toning and thinner thighs. In addition to giving much more prominence to the waist, hips and back. Which in the end will make your look much more beautiful and sexy. Your hammock, your safety net, without reference to swimming, your safety net. Low back design to wear on pretty dresses with an exposed back. Increases the bust and buttocks, leaving them with a rounded and perfect shape. Adjustable straps for a custom fit and level of durability.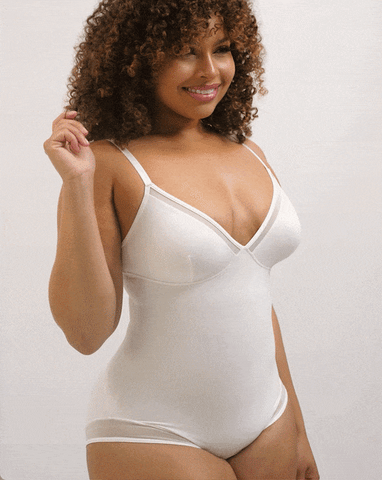 Remembering that there are other types of modelers that go according to the body part you want to highlight.
It is also important to keep in mind that it is important to invest in joker pieces and always have them in the closet.
Of course, skin tone modelers fall under this rule. In order for the model options to fulfill their role of not showing under the dress, it is important to pay attention to the skin tone.
Finding the color that is closest to your skin tone is a way to avoid discomfort when leaving home with that beloved piece. For those who don't give up monochrome clothes, for example, it's very important to wear shapewear with the right skin tone underneath the dress, especially when it comes to white dresses or with lighter colors.
In addition to using the tip above, to disguise the marks that some pieces may leave, investing in printed skirts or dresses can help you – a lot! other pieces underneath, to hide the signs.
If you want to feel comfortable and confident when wearing a dress, bet on printed alternatives. But, that doesn't mean you can't wear pieces with plain colors, see?
After choosing the modeling strap that will match your look, it is important that we also know how to combine the accessories and for that, here are some basic tips: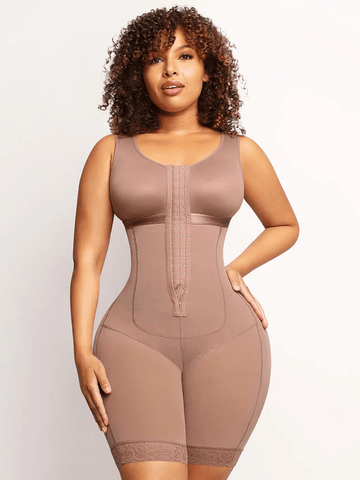 -Escape from jewels that have the same colors as the dress;
-Use analogous and complementary colors (a good way to combine harmoniously with your jewelry is by choosing golden accessories. The rule is: cold colors, combine with silver and warm colors, combine with gold;
-Opt for the simplicity of jewelry in your look(
Simplicity is everything! Leave aside the idea that everything needs to attract attention in the look, prefer to follow the path of highlighting just one of these elements in the look.
If you like a maxi necklace, make it stand out in the look and choose well contained and discreet earrings that balance with the piece.
-Use simple jewelry when wearing a patterned dress
When your party look is starred by a printed dress, the best thing you can do to match it with your accessories is to choose more restrained jewelry, with a simpler shape that won't steal attention.
The same is already full of life, colors and movement by itself. So, let him be the star of your look, without inserting accessories that compete for attention with him.
- Totally avoid large bags:
The handbags that we use in our daily lives do not match at all with party dresses. Therefore, it is better to avoid them! To carry your belongings with you on the day of the party, the best thing is to ensure a discreet and compact handbag.