Best Shapewear Recommended for Christmas Sale
The holiday season is upon us and this means there will be annual office parties and get-togethers with friends and families. After months of lockdown and pandemic fatigue, it is understandable that people yearn for some face-to-face gathering because after all, holiday traditions are important for families. Besides buying gifts, deciding what to wear this holiday season is an important pre-holiday preparation that one should make.
Buying quality wholesale shapewear to wear underneath your clothes at holiday parties will make the holiday season more joyful. Shapewear can make you feel better about yourself and also boost your confidence. This will ultimately lift your mood up and helps you enjoy yourself more. Modern shapewear are super comfortable and you won't even feel them at all. If you want to smooth out your figure when wearing a body-hugging dress or just want to give your derriere a little lift when wearing your jeans, the best wholesale shapewear can do just that. Ahead are the best shapewear that you can get during this Christmas sale:-
The mid-thigh body shaper 
Very often, the lower part of the body does not get a lot of attention in winter. Actually, there are many dresses, skirts and pants that flatter the curves of the derriere and thighs. All you need is the right kind of shapewear underneath. The mid-thigh bodysuit offers firm and smooth coverage from under the bust all the way to the mid-thigh. You do not have to worry about the shapewear rolling down or riding up when you wear this body shaper as it features 2 adjustable shoulder straps and plastic bones on the sides. This full body control garment is especially flattering for women with a curvier bottom. It offers optimum amount of shaping and control without flattening the natural curves.
The waist trainer
Some women choose to wear a waist cincher or waist trainer when they want to squeeze into a bodycon dress or top. Others prefer to wear their waist trainers daily to help them in their weight loss journey. Whether you choose to wear a waist trainer during special occasion or everyday, nothing can go wrong. A waist trainer can eliminate love handles and muffin tops. Whether you are trying to smooth your whole look or trying to create curves, you can definitely count on a waist trainer. You can purchase quality waist trainers from waist trainer manufacturers like Waistdear, a leading online retailer that offers a wide variety of shapewear and waist trainers. Another great benefit for wearing a waist trainer is that it aids in posture improvement by providing support to the back and the bust.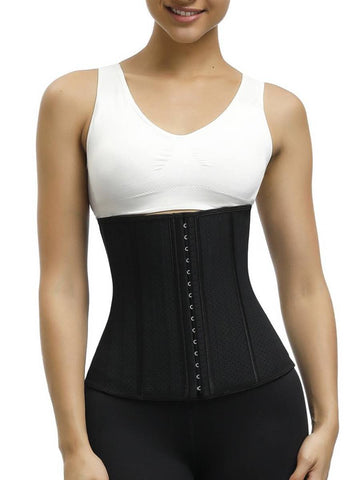 Butt Lifter
Does your derriere need a lift? You can do just that with the help of a mid-thigh shaper like this open butt shapewear shorts. It enhances the curves seamlessly while offering firm control for the midsection and smooth control for the hips and thighs. This short is a favorite amongst women with smaller or flatter rear as it helps to create a perfect butt. The open butt design helps to push and lift the butt cheeks just like what a bra does for the breasts.  This garment works well with skirts, mid-length dresses as well as pants and leggings.